Alan Hungerford was appointed as our new Sales and Marketing Manager in October 2019.
Testament to the quality and reliability of the Ecosafe Wastewater Treatment system, Alan is actually a client of Ecosafe having installed a system on his Sunshine Coast property back in 2005, which is still working perfectly 14 years on.
Not only does Alan have first-hand experience as an Ecosafe owner, he's also spent more than 2 decades of his career in the pumping and irrigation industries. Alan's experience and knowledge will be a huge asset to our customers seeking a quality, low maintenance HSTP (Home Sewage Treatment Plant) solution.
To help put a face to the name and get to know him better, we asked Alan a few questions about his experience with Ecosafe and his career to date.
Using the Ecosafe System
How did you find out about Ecosafe?
In 2005 my wife and I built a Queenslander on our acreage in Hunchy (near Palmwoods) and we needed to install a HSTP as there was no town sewage available.
We spoke to the builder about it at the time, researched the market and decided that although the Ecosafe system was a bit more expensive up front, the ongoing costs were so low that it would quickly pay off – and it certainly did.
Operationally, how did you find the Ecosafe system worked?
Incredibly well. From day one it's just worked flawlessly day in day out, no odours, no noise – so much so that my wife and I call it the 'quiet achiever'.
In the 14 years of its operation we have never had to think about how much water we're using or spread out clothes washing during the week. Ecosafe is rated for 2,000 litres per day so there's no risk of overloading the system, a real point of difference compared to other styles of HSTPs.
I can't overstate how convenient this has been during wet weather when clothes washing can bank up or during peak times in terms of household consumption such as gatherings at the property – when other HSTPs might struggle.
What features did you like?
Totally silent,
Totally odourless,
Ultra-low ongoing costs,
Only 1 service per year with an annual service fee and no expensive breakdowns or spare parts required.
In 14 years, we have only had to replace the pump once @ $200 and have the main tank de-sludged twice ($400 approx. every 7 years) and that's it.
Annual running costs are about $40 for electricity to run the pump, so when you add that up, the Ecosafe really has been a low cost/long-term solution to our wastewater needs.
Did performance change over the years?
Not at all. It has operated trouble free year in year out for 14 years, which I think is worthy of special mention in today's world. Additionally, it's operated exactly how we were told it would, because Ecosafe knew that their product was totally fit for purpose.
Working for Ecosafe
Alan's personal experience has given him first-hand knowledge of the Ecosafe system. Here's what he has to say about how it's influenced his new role.
As the Sales and Marketing Consultant for Ecosafe, what do you think is the biggest benefit of Ecosafe for homeowners?
I think it's a combination of factors, such as Ecosafe's 26 + year track record of quality and reliability, a family business that genuinely cares about its customers, and the simplicity of the system which results in very low ongoing operating costs and it's all manufactured locally and custom built to suit the client's needs and property.
What can customers expect from Ecosafe?
The same reliability and ultra-low-costs that I've experienced myself over the past 14 years!
How does Ecosafe compare to other HSTPs on the market?
It's quite a unique product in that it is gravity fed all the way through to the final pump out chamber and it's worth noting that the water passes through approximately 40 tonnes of specially selected sand and aggregate (In-ground sand filter), giving an extremely high final treated water quality at the end of the process.
The system is a 'three part' system (primary tank, in-ground sand filter, pump well) where a lot of systems out there are 'one tank' systems, so yet again we have another big point of difference in the market in that we have large processing capacity all the way through our three stage process.
Anything else to add?
In addition to my first-hand knowledge of the Ecosafe system, I also came to the company with over 20 years' experience in the pumping, irrigation and associated industries.
So, as most HSTP's installations require an irrigation dispersal system, I am able to add further value to our customers during the whole process, with first-hand knowledge when it comes to the best options in terms of pump and irrigation requirements.
What are you most looking forward to in your new role?
I enjoy meeting people and seeing their property dreams become reality because I've been in their shoes myself, and so playing my small part in the process by providing a HSTP system that I know will literally serve them well for decades, and save thousands of dollars in maintenance and operating costs at the same time, is particularly enjoyable.
Ecosafe Wastewater Treatment
If you are interested to find out more about Ecosafe, contact Alan today for his expert and first-hand advice on 0490 796 291 or enquire online here.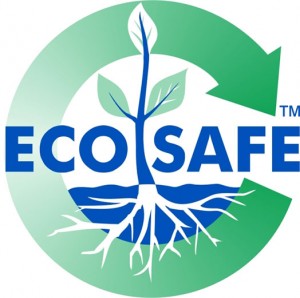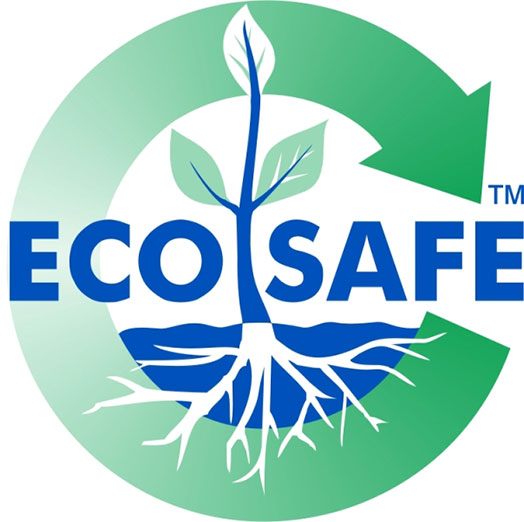 Ecosafe is Australia's leading supplier of environmentally-friendly, low maintenance and cost-effective wastewater systems. Manufactured from only the highest quality parts and materials, and installed by Ecosafe's qualified and personable team, our unique 3-part wastewater system comes with an impressive 15 Year Guarantee.  
Regardless of whether you're building a new property, or need to upgrade an existing septic, wastewater system or HSTP, Ecosafe can help! Submit an online enquiry here or call us on 07 3103 9069. 
Click for our latest news and blogs, find out what other clients have said about Ecosafe, or learn how the Ecosafe System works here.