Ecosafe is proud to share that we have upgraded one of our cars to a hybrid vehicle, extending our ecofriendly credentials beyond our tried and tested wastewater treatment systems that we install for clients.
We strongly believe that every small change can make a big impact which is why we are committed to sustainable development through environmental protection.
Not only does the Ecosafe wastewater treatment system (also known as a home sewerage treatment plant or HSTP) use internationally recognised best practice technology, as a business, we're always looking for ways to reduce our footprint.
Many of the homeowners that contact us share these values and are seeking an enviro-friendly wastewater solution for their property. So, in this blog we share some of the ways Ecosafe can help you do your bit for the environment.
Our Commitment to the Environment
We believe that active and responsible citizenship can make a successful company even stronger.
We are dedicated to meeting the needs of our society today and to minimising the impact of our actions on future generations and on the environment.
Our reasoning for upgrading to a hybrid model is because it offers:
Lower tailpipe emissions
Environmentally friendly and
Less dependent on fossil fuels
Not only do we install ecofriendly HSTPs, but you can be assured that we're taking measures to do so with as little impact on the environment as possible.
Ecofriendly Advantages of Ecosafe
If you're not familiar with our green wastewater treatment system, here's what you need to know…
There are some key features of the Ecosafe system that help reduce your power and energy consumption. These include the fact that there is only 1 pump and the best bit – it doesn't need to be in operation 24 hours a day like other HSTPs.
Ecosafe's solar compatibility is also a distinct advantage.
The Ecosafe Process and the Environment
The Ecosafe process is entirely biological – it is therefore not dependent on disinfection (e.g. Chlorine, Ozonation or UV) for successful operation.
However, if surface spraying is adopted as the means of disposal of the treated effluent, the Council may require (as a public health safeguard) that disinfection be provided by the owner. For this reason, all Ecosafe units incorporate a chlorine tablet dispenser as standard equipment.
Uses internationally recognised best practice – Aerobic Sand Filtration is regarded as one of the worlds 'best practices' when it comes to treating wastewater.
Ecosafe's one-of-a-kind designs offers some compelling benefits over the common aerated or "traditional" septic system. We have also achieved Queensland and New South Wales Government approval for 'gravity feed' hence avoiding the need for a pump.
Ecosafe consistently achieves excellent final effluent results in the most passive, environmentally friendly manner.
How Ecosafe Works
Here's a snapshot of how our wastewater system works:
Stage 1: Waste enters the primary tank where the water & solids are separated, the solids remain in the first chamber and an outlet filter allows only water to enter the sand filter.
Stage 2: Wastewater enters the sand filter via a gravity feed system (no pumps) to receive a secondary treatment. The water flows through the sand for a natural filtration of the water.
Stage 3: The now clear odourless water enters the pump well, where it is used for irrigation by the automatic silent pump.
You can read more information on the how Ecosafe works here.
To find out how you can help the environment through Ecosafe unique gravity feed onsite sewerage facility, give the professional team at Ecosafe Wastewater Treatment a call today on 07 3368 9076 or contact us online.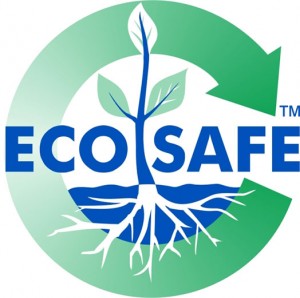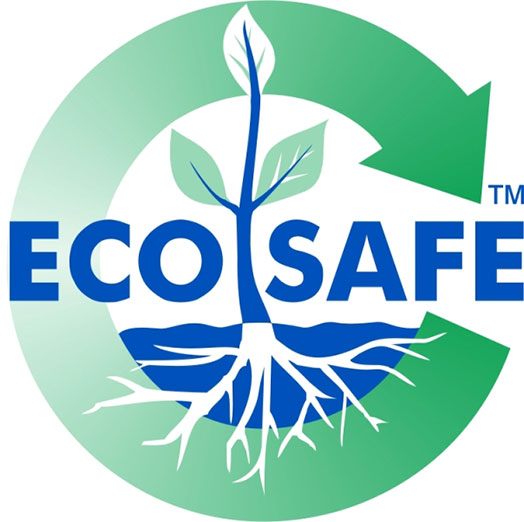 Ecosafe is Australia's leading supplier of environmentally-friendly, low maintenance and cost-effective wastewater systems. Manufactured from only the highest quality parts and materials, and installed by Ecosafe's qualified and personable team, our unique 3-part wastewater system comes with an impressive 15 Year Guarantee.
Regardless of whether you're building a new property, or need to upgrade an existing septic, wastewater system or HSTP, Ecosafe can help! Submit an online enquiry here or call us on 07 3103 9069.
Click for our latest news and blogs, find out what other clients have said about Ecosafe, or learn how the Ecosafe System works here.